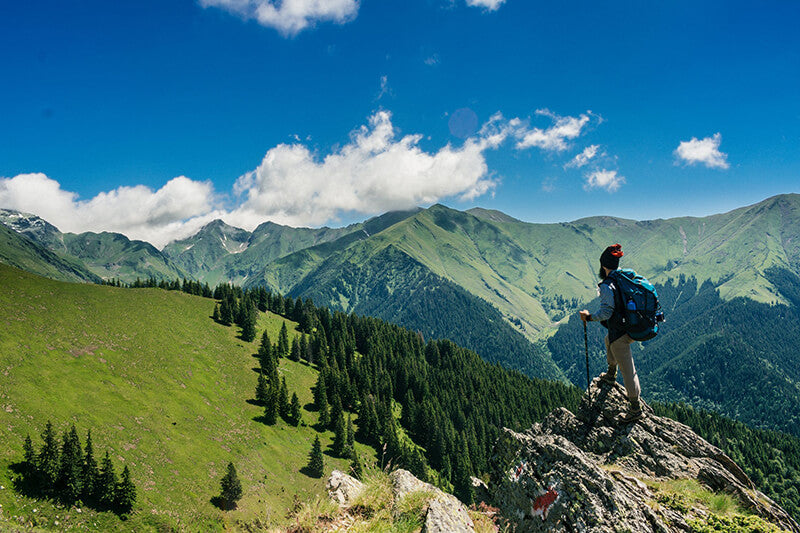 Finding a good backpack is an overwhelming task, requiring a lot of effort and time. The problem faced by many first-time travelers is that there are too many choices. Lists of features and pages of options. Surprisingly, those companies that try to sell backpacks online rarely tell you how to choose the right backpack. They just flood you with options and let you figure it out for yourself.
So, follow me and try to narrow down the options.
Backpacks for traveling fall into 4 basic categories. The type you need depends on your personal travel style. Once you have identified the type of traveler you are, you can narrow down the range of optional backpacks and find your ideal backpack easily!
Civilization/Everyday Traveller
This category will fit the majority of most first-time travelers as well as many long-term travelers. Your destinations are mainly populated towns and cities, rather than staying in the wilderness for prolonged periods. You need space to take some basic home comforts with you but will not bring the kitchen sink.
Backpack recommendation - Kroser Laptop Backpack
This bag is made of environment-friendly poly fabric that is water-repellent and durable. Several front utility pockets can hold small items perfectly, such as electronic accessories, cell phones, keys, etc as well as two side zipped pockets that can hold a water bottle or umbrella.
A very neat and good-looking bag that is available in a range of colors and sizes for both a 15 or 17-inch laptop, this bag offers undeniably excellent value.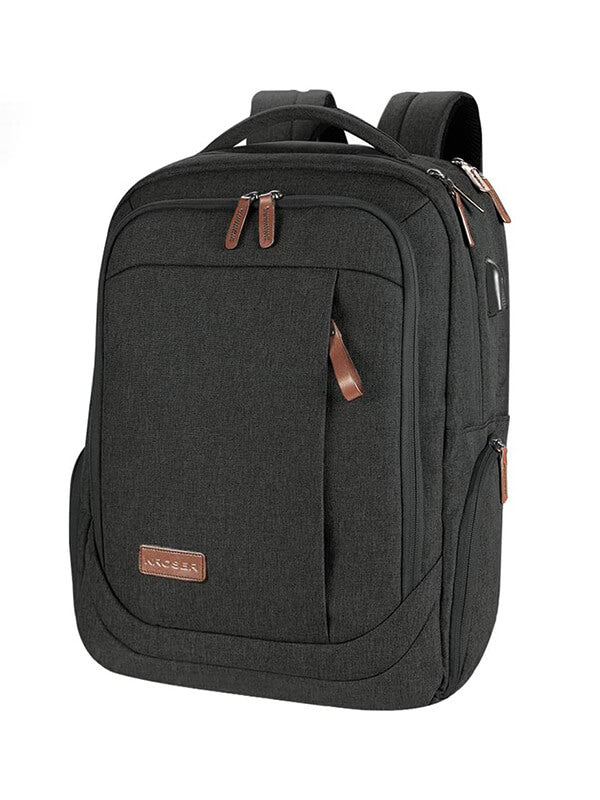 Light and Easy Traveller
This category is for people who can live with minimalism. By sticking with a small package you can fly "Carry-on only", saving you time and money at the airport. Even better, your bag is small and light enough to make the wandering world a real snap.
Backpack recommendation - Nayo Almighty
Nayo Almighty is a functional travel backpack designed for minimalists. The original intention of the internal structure design is to cater to the needs of modern travelers -- multiple compartments can hold almost all the items you need to carry on the journey, doing packing more efficiently, pretty and functional.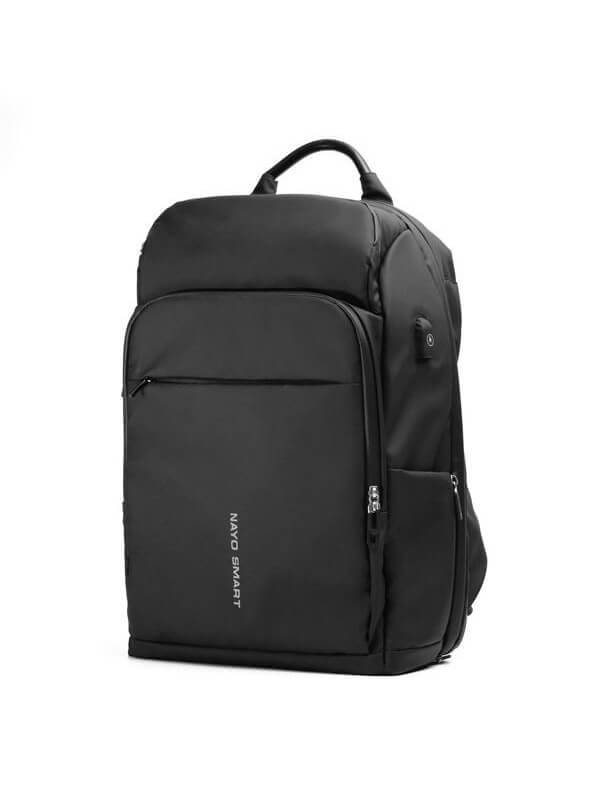 Comfort Traveller
Can you live without your home comforts? Can you forgo a lot of nice clothes and pack only the essentials? Can you deal with carrying heavy luggage? If your answer is negative, then you are a comfortable traveler. You need a backpack with wheels!
Backpack recommendation - Hynes Eagle 42L Rolling Backpack
It is designed to carry everything you need for weekends away. This durable nylon case is water-resistant & tough. It has outer sections to store important files & business essentials for quick and easy access and a padded laptop compartment to hold laptops up to 17.3 inches.
The large main compartment provides space for clothes and the retractable handle makes it super convenient when wandering around airports. The ease of carrying wheeled backpacks means they are a great option when looking for the best backpacks for laptops and travel.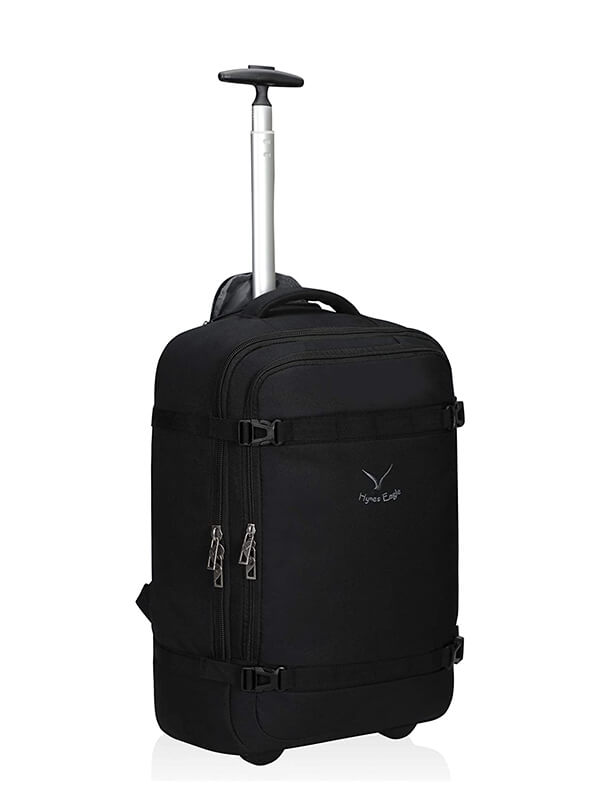 Adventure Traveller/Hiker
If you will be heading off the beaten track, hiking and trekking in all weather conditions, then you are an adventurous traveler. It is tough to carry heavy luggage over long distances. You need something light but big enough to hold everything you need to survive in the wilderness. Besides, your gear must be able to protect your equipment from outdoor elements.
Backpack recommendation - The Quechua Easyfit
The Quechua Easyfit is an economic but good choice when it comes to picking a travel backpack. The price is decent, and the quality is solid. There is a separator in the main compartment to help you organize your stuff in order. Besides, the design of multiple pockets helps you accommodate travel stuff easily.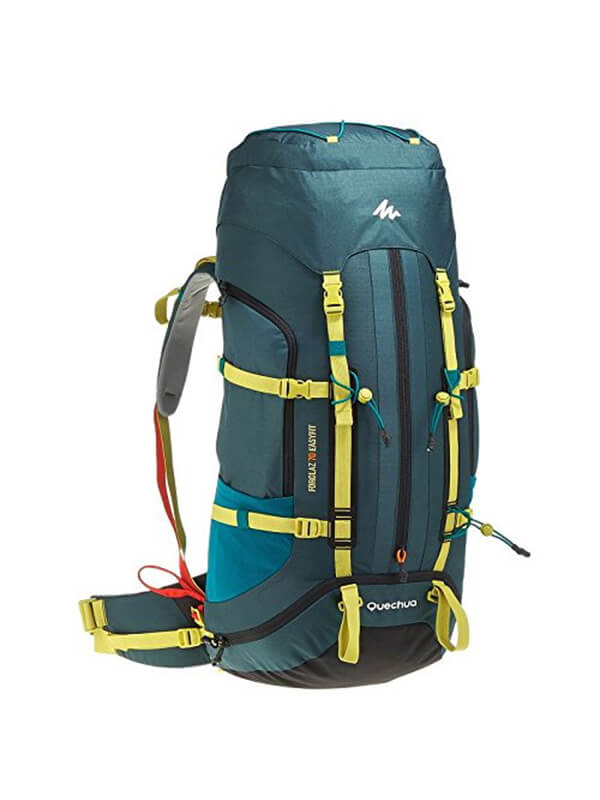 If those recommendations don't fit you, you can choose a good backpack by yourself, here are some most important points about how to choose a good backpack.
Summary of most important features in a good backpack
Waterproof: If you choose a backpack that is water-resistant rather than waterproof, you'd better consider a waterproof backpack cover.
Size: Smaller backpacks mean less weight to haul around while bigger ones mean more space for your stuff. Find a compromise that suits you.
Multiple zip access: A top-loading only pack means minimal access. Zips that open all round, at the sides, near the bottom mean easy, quick access. Many modern top-loaders now have side access zips.
Compartments & Pockets: Keep your backpack organized by getting internal zippered compartments or additional exterior and interior pockets. Packing Cubes or Compression Bags are also a great option for keeping organized and maximizing space.
Comfort: You'll wear this backpack a lot, sometimes stuck in airports, standing on hour-long train rides, or just trying to kill an hour or two on some last-minute bus tour. So comfort is most important. If it doesn't feel good in the store, it won't feel any better in any of these situations.