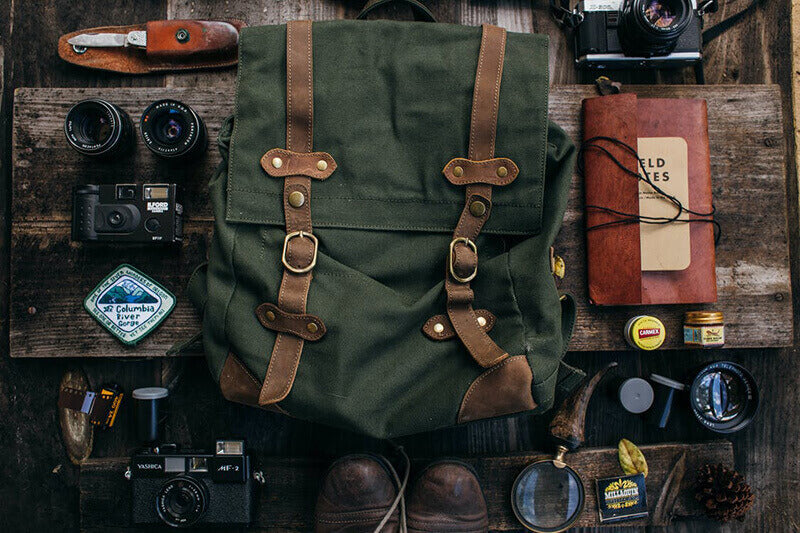 Why it is/should be an organized backpack? If we only say that an organizational backpack is good, who believes? So, we will expound on how does an organized backpack change your daily life. 
Imagine that, when you need to find a school work immediately but your backpack with only one main compartment is in a mess. Or badly, you are asked to show your identification which you put in your backpack when you go through boarding security, but what is in your backpack now - some unknown souvenirs are mixed up in your clothing, the only thing you're not sure is where is your identification. Will you feel like breaking down in such conditions?
My answer is yes and that's why I recommend organized backpacks. So what does an organized backpack even mean? It means that the backpack has smaller pockets lining the main compartment. It means that the backpack has two or more zippered pouches on the interior flap.
No one likes digging through messy pockets. So, the baseline rule of a good backpack is keeping your stuff nice and organized. It's far from a good thing to mingle your laptop, keys, files and gym shoes in the bottom of a catch-all bag. So we've rounded up some top-rated picks for plentiful-pocketed backpacks for different situations.
For students and office staff - IVAR Alta 20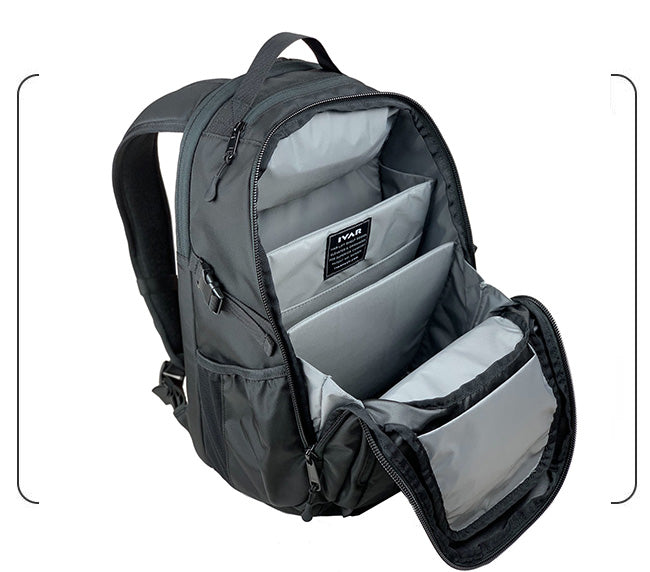 Not your typical open-sack backpack, IVAR keeps your cargo organized and compartmentalized within a tiered-divider structure. Additionally, its patented file-like design offers an organized backpack structure, your gear's weight is kept evenly distributed for great carrying comfort. Its medium capacity of 20L is enough for students and office staff.
For travel enthusiast - NayoSmart Almighty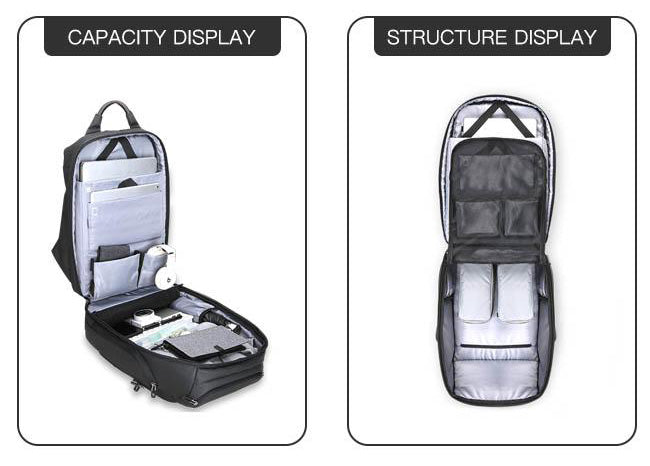 Nayo Almighty with multiple compartments can hold almost all the items you need to carry on the journey, doing packing more efficiently, pretty and functional.
Compared to most backpacks, which have a splay-opening design, the Almighty incorporates a 180°clamshell opening that allows the bag to conveniently open in two halves, so you can easily find all your gear at a glance. 
It is worth mentioning that there are two removable zip pouches on its main compartment, which further increases the organizational space inside the backpack. You can store small bits and pieces such as charging cables, flashcards, toiletries. Not only that, the side pockets of the Almighty include an open side pocket for an umbrella and a thermal side pocket with a full zip closure for storing hot or cold drinks. It considers every trivial detail for travelers.
Everyday carry backpack - Targus 15" Newport Backpack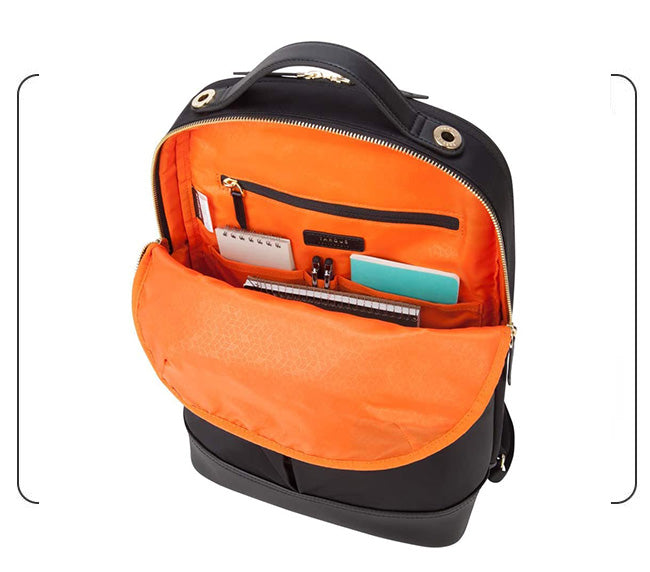 It wouldn't be out of place strolling down brownstone-lined streets or beach neighborhoods, and doubles as a small backpack for your daily accessories. 
With 3 convenient front zippered pockets which you can put something small and may be needed at any time. The dedicated main compartments for a slim laptop or a tablet, clothes, and every accessory. Also, it has a hidden back panel pocket to safekeep your important and private articles. 
High-density water-repellent twill nylon and leatherette accents have been woven together to form a highly durable layer that helps protect it all with a luxurious sheen.
Have you found your proper organized backpack? If you want to learn more about organized backpacks for different situations, please feel free to leave a message.