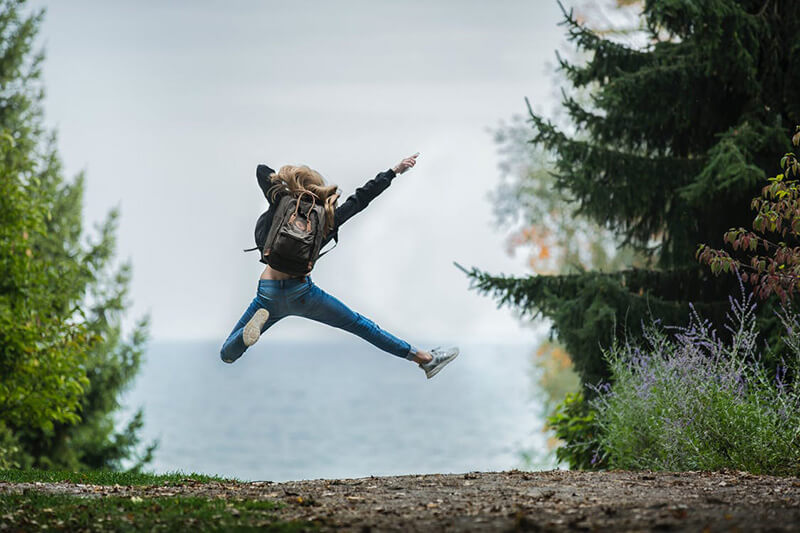 If you're planning to travel around the world, a perfect backpack is an essential gear. Having a proper backpack can let you travel carefree. If you haven't find your best travel backpack, take a look at the top 5 travel backpacks selected by NayoSmart for you.
1. Best Sustainable Travel Backpack  US$79.67
Fjallraven is a popular transplant to European and the US. They have all the functions you need in a modern backpack -- laptop sleeve, weather resistant fabric, and lightweight construction. The Fjallraven wins hands down for all around best backpacks for travel due to its functionality, design and long-haul durability.
User Review: I've had it for a little over a month and a half. I use it every day for work, and also took it on a trip to Yosemite for a week. It holds everything I need!
2. Most Organized Travel Backpack  US$93
NayoSmart might not be a household name, even amongst carry enthusiasts, but it really makes some truly impressive bags.
When it comes to organized backpacks, Nayo Almighty is a name that cannot be bypassed. This amazing bag has more than 20 pockets, no matter what gear you carry, there is a place for it. Moreover, it can also easily attach to a rolling suitcase.
User Review: Picked it up before going on a month trip to Colorado. It's plenty large for my gaming laptop, iPad, notebooks, and college books. It has plenty of separators so each thing doesn't get scratched. Another cool feature is the charger port so I can plug in whenever, wherever. I've had three people tell me not to put it down because I might not get it back. Needless to say, most people really dig it.
3. Best Designed Travel Backpack  US$299.95
Peak Design Travel Backpack has loads of space, it is designed with packing cubes in mind, and minimizes the number of extra pockets located around the bag. It has a special ability to add a camera-specific packing cube (sold separately) that can keep your equipment safe, a nice design for photographers.
User Review: I used this bag while on a 3 week se Asia trip. This was my one and only bag for the trip and I can't put into words how well thought out and functional the design of this thing is. Very few if any caveats this bag blows everything else out of the water in quality form and function.
4. Best Digital Nomad Friendly Travel Backpack  US$399
This Nomatic travel camera bag allows you to pack and protect everything you need for your camera, while still leaving enough room in a separate clothing compartment to pack for a 1-3 day trip. With customizable folding dividers, you get to choose what you store, and where. And it can expand from 35L to 42L quickly and conveniently.
User Review: 100% worth the investment if you travel with your camera equipment. I normally traveled with a separate camera bag and small backpack, but this is 2-in-1 and has a lot of awesome features that really make this bag worth purchasing! I just barely started customizing the layout for my camera and it's going to work great for my exact camera setup!
5. Best Laptop Travel Backpack  US$97.99
The eBags Pro Slim Laptop Backpack comes with a lifetime warranty. It has a fully padded, lockable laptop compartment. More than that, you can put a whole day's gear you need in it. The pack can also easily convert to a briefcase allowing you to have a professional look, and with the option to comfortably carry on your back while commuting.
User Review: When Amazon suggested this product to me, I was more torn than most people on whether it would be a worthwhile purchase – especially considering the rather steep price. Although I have used it for only a week now, I have to say that I feel like it was an excellent investment.
Have you found the one that meant to be a perfect backpack? A suitable travel backpack must meet your basic needs, and if a backpack can satisfy your special needs, it is the best travel backpack for you.
Hope I have helped you find your best travel backpack, if not, let us know your requirements in the comments, and we will recommend more backpacks to you.